'You Can Have Any Colour As Long As It's Black' - Henry Ford 1909
Things have moved on a bit since those famous words were spoken about the iconic Ford Model T! Sometimes choice can be overwhelming though. You've made the decision to install an electric gate and now you have to choose which one…
What is best for security?
What will be appropriate for the location?
What about maintaining performance?
What style will suit your property?
Electric gate openers are an ideal solution for a long driveway, avoiding the need to leave your vehicle to open the gate, return to drive through and then out again to close! A great selling feature for the property too.
With the majority of burglaries/intruder reports taking place due to the lack of security, you want a fully-functioning product with longevity and reliability.
There are three main types of electric gate opener, certainly more than 'one colour' to choose from!
Sliding Gate: this is often installed at the end of the gates in the closed position. A chain is attached near the bottom which when exiting, passes through the gate operator. When the gate is open, the chain and operating equipment are out of sight. This is similar to an automatic farm gate.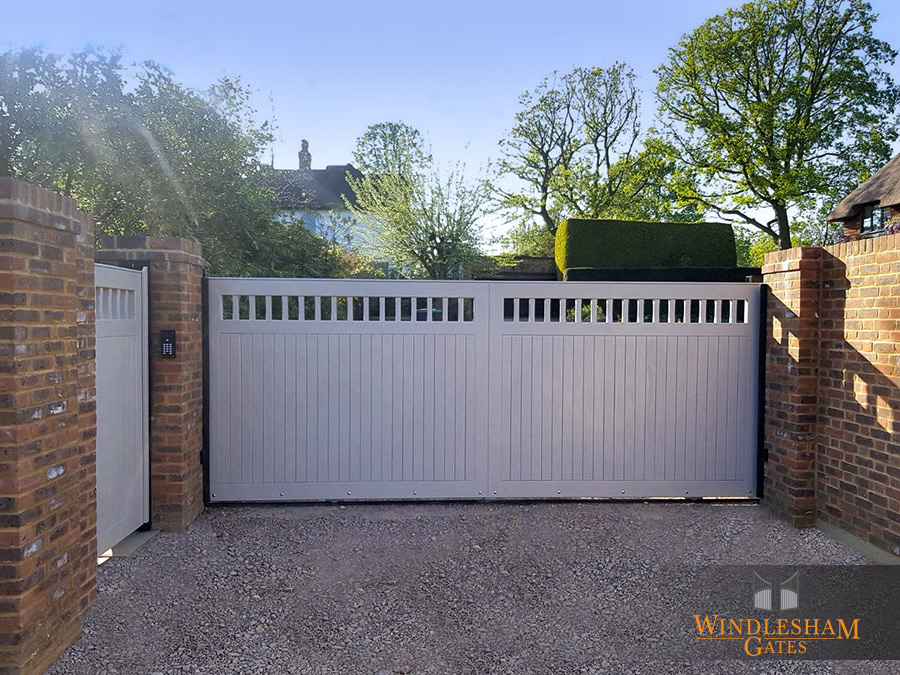 Solar Gate: a great choice when located some distance from a power source. You'll barely even notice it's solar powered as it has a reliable deep cycled marine battery directly wired to south facing panels where sunlight is greatest. It has a gate operator with an easy system that has an exit sensing unit. The radio controls can open the gate up to 15 times a day with a 20w module but further modules can be added to increase this number if required.
Rolling Gate: intended for manual operation as automating it causes too many issues. It is an ideal choice where a swing gate cannot be fitted and there is a clear opening.
First and foremost if you already have a gate, check what type you have and what will work for you as a household or business going forward. You will see the benefit of your choice when you admire your gate's future performance.